Hello fellow sky friends,
It's been a very difficult time the last few week's, and I'm sure everyone's thoughts are with the families who have lost loved ones.
Everything seems to have stopped at the moment, work, social events, sports, and our Pennine playground.
It does give masses of time to think about things paragliding related, possibly xc flights, training, kit, holidays, brushing up on theory, or just day dreaming of aimlessly floating around your local hill in good company, without a care in the world.
Personal plans for when normality has resumed is.....fly!
Just before the sh*t storm hit mother earth I bought a new little wing. A mini wing/speed wingythingy . Sol Attak 20, in red!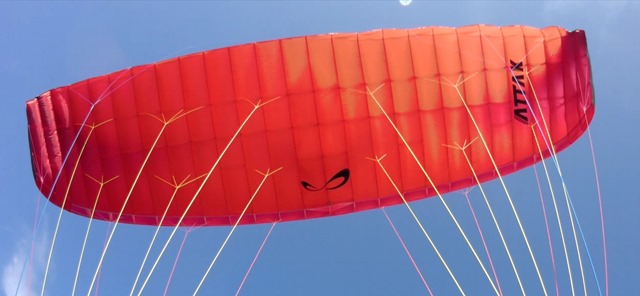 I'd wanted to make the transition for a while, to have a second wing that's more practical on stronger wind days, when the standard PG is grounded. I didn't want an all-out speed machine for the close terrain proximity rush, just something in between.
I'd had a quick test fly a few years ago on a Niviuk roller 16 (thanks to Barney) , I really enjoyed it, just a bit to hot for me though.
The Attak seems to be aimed more at beginners, described as built with safety in mind over performance.
I ordered through Ginger nomad paragliding shop, owned by Guy Richardson who's an all round nice bloke, and a pleasure to deal with.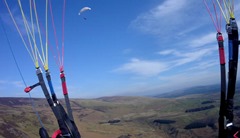 It took a few week's to arrive from Brazil, definitely worth the wait and very satisfying opening up a super crispy new wing.
One thing also strikingly impressive is how neat they are folded and packed from the factory. After a good inspection layed out in the garden at home, it didn't quite pack away as neat, so maybe I'm not as good as the Brazilian factory wing folder, but who cares.
The wings construction looks to be of excellent quality, tough durable material that should last, not the lightest though. Sheathed lines coloured for easy identification, nice size brake handles on swivels, magnetic clips, standard trimmers plus brumels for optional speed bar set up.
First flight was on Parlick East, 15+mph wind speed.
The take off was effortless and predictable, it seems to be nice and responsive with a feeling of it being very solid overhead. Weight shift and break inputs positioned the wing smooth and precise in flight, with a little bit of constant brake pressure to feel what's going on above. I didn't test full use of the speed range, it had a good constant forward speed even in the strongest gusts, so I left the trimmers and speed bar alone.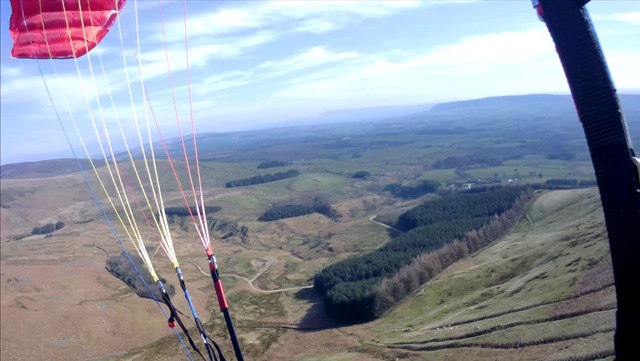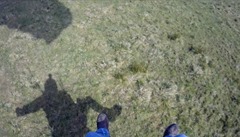 After about half hour of soaring that was plenty enough for me on this test flight, so i cautiously headed for a bottom landing, trying to judge the glide and sink rate to take on board for future flights. It was very strong in the landing field, and with a final flare only a few steps forward was needed, and that was that!
Very impressed and happy.
 
Stay home, stay safe, see you on a hill soon.
Regards
Barry Sayer